The Crescent Restaurant & Bar
Our talented team of chefs use only the finest local ingredients and have created an extensive and varied menu guaranteed to appeal to all tastes and preferences, complemented by our large, stylish wine list from around the World. The front of house team deliver an attentive and warm service which accentuates the dining experience above expectations.
The Crescent Restaurant & Bar menu is a blend of contemporary English cuisine with traditional touches, scroll down the page to view the full range of our sample menus. Whether you wish to celebrate a special event or relax with friends and family, The Crescent Restaurant offers a perfect setting for all occasions.
Please call the Osborne Hotel on +44 (0) 1803 213311 to book your table. Reservations are recommended.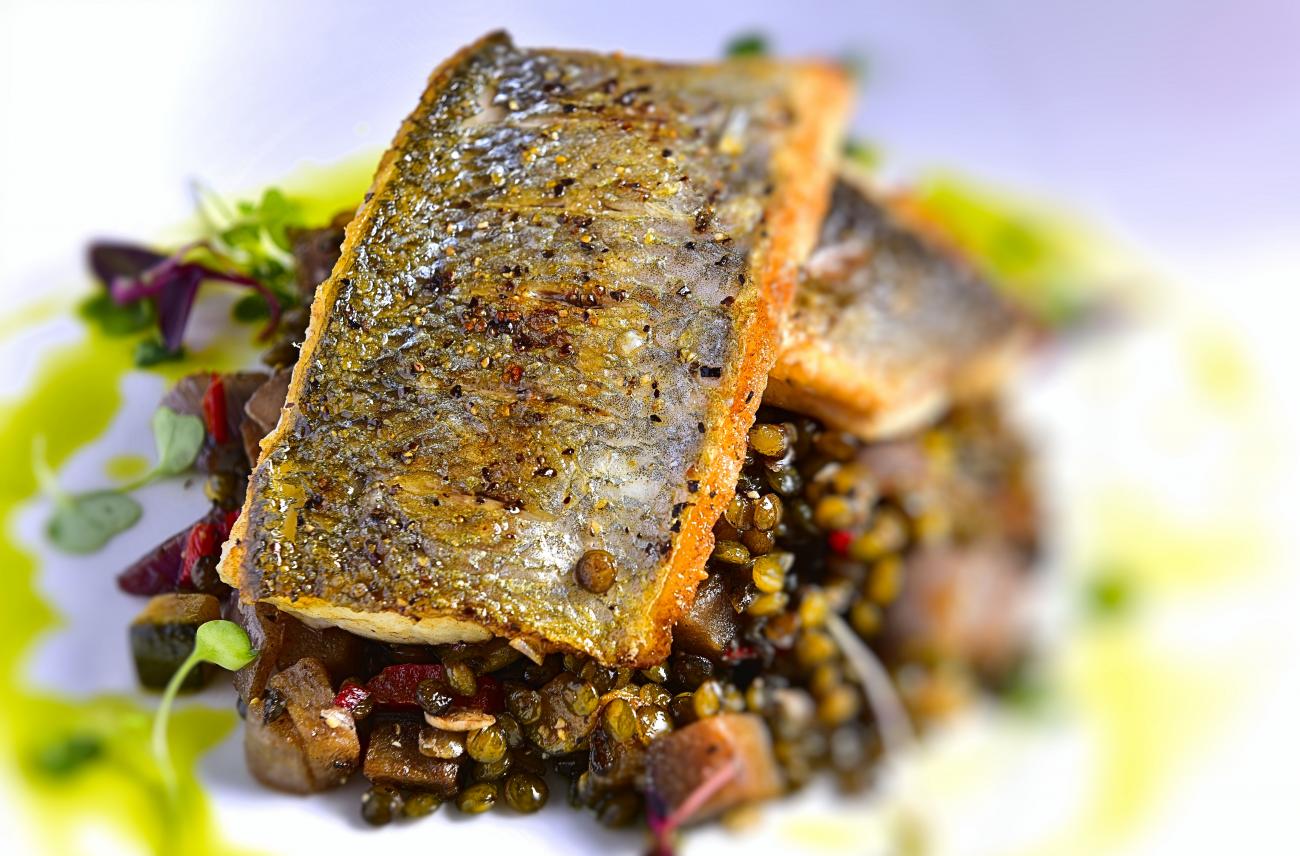 Opening Hours
Breakfast Menu
Monday - Friday
7.30am - 9.30am
Saturday & Sunday
8.00am - 10.00am
Lunch Menu
Monday - Saturday
12.00pm - 4.00pm
Sunday Lunch Menu
Sundays
12.00pm - 4.00pm
Dinner Menu
Monday - Sunday
6.00pm - 9.30pm

The Crescent Lunch Menu
All of our sandwiches come with a choice between white or granary bread.
Ham with whole grain mustard £7.50

Smoked Salmon and cream cheese £8.75

Crayfish and Marie rose £9.00

Cheese and tomato chutney £7.25

Bacon, Lettuce and Tomato £8.25
Whitebait served with tartar sauce and salad £8.00

Breaded Garlic Mushrooms served with garlic mayonnaise and salad £7.50

Soup of the day with homemade bread roll £6.00
Chicken Goujons served with barbecue sauce and salad £8.00

Breaded Brie served with cranberry sauce and salad £7.50
Tear and Share served with olives, olive oil and balsamic vinegar £5.00
Fish and chips £10.00
Burger with skinny fries £10.00
Ham, egg and chips £10.00
Pesto Gnocchi with roasted Mediterranean vegetables in a rich tomato ragu £10.00
Pumpkin and Butternut Squash tagliatelle £10.00
Pie of the day with chips and peas £10.00
Dark Chocolate Creme Brulee with chocolate orange cookies £7.00
Spotted Dick with creme anglaise and rum and raisin ice cream £7.50
Cheesecake of the day £7.50
Mini Taster Dessert of the day £3.50

Sunday Lunches
Due to the current global approach to self isolate for COVID-19 Sunday Lunches will be cancelled until further notice.
Sunday Lunch Menu Sample
Starter
Soup of the Day
with warm bread roll
 Goats Cheese Arancini
tomato ragu and salad

Paneed Squid Rings
tartare sauce and salad
Mains
Sunday Roast Dinner
A choice of roast beef or roasted turkey with roast potatoes, seasonal vegetables, Yorkshire Pudding and gravy

Beetroot Tortellini
white wine cream and rocket
Pan Fried Salmon Darne
crushed new potatoes, lemon and caper butter and wilted spinach
Desserts
Raspberry Trifle
and gingerbread biscuit

Chocolate Brownie
caramel sauce and milk ice cream

Ice Cream and Sorbets
Select 3 of our homemade ice creams and sorbets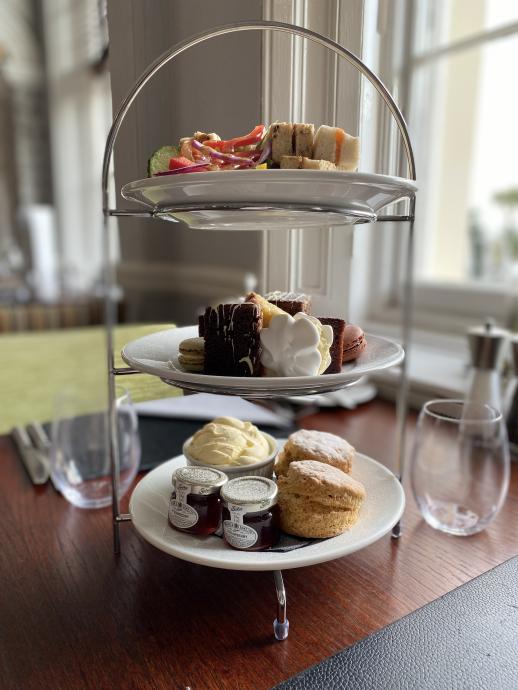 Afternoon Tea
If you're wanting tempting finger sandwiches, homemade scones and a selection of our favourite sweet treats then afternoon tea could be just what you are after.
We require a minimum of 24 hours notice for an afternoon tea and 48 hours if you have any dietary requirements. 
Prices for an afternoon tea are £16.95 per person and £23.95 per person to include a glass of prosecco.
For more information or to book your afternoon tea contact us - 
Tel: 01803 213 311 
Email: enq@osborne-torquay.co.uk